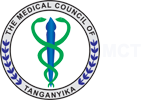 This panel is for those Medical, Dental and Allied Health Practitioners who are not applying for Provisional Registration and have no account to this system. If you have already registered to this system you have to log in.
Fill all the fields of the form. Field which is required to be paid attention is Education level.
Education Level:
At this field you have to select your lower level of professional education. And other education level will be added when you log in to the system. For example if you have both degree of Medical Doctor(MD) and degree of Master of Internal Medicine(MMed), first you have to fill information for bachelor education level and for masters education level must be added when you log in to the system. And these higher degrees(Masters,PhD) must be added as additional qualifucation.
Click on the Register button below so as to proceed.